We've all got goals.
Little. Big. Personal. Professional.
Achieve your goals with a little Clever Cactus organization.
We know, first hand, how important being organized is for creatives and entrepreneurs. Clever Cactus keeps you moving toward your goals.
Staying Organized
Designed by a creative entrepreneur for creative entrepreneurs. Get started on those goals today!
Our planners…
Keep you on top of your tasks, especially when used with a digital project management system.
Give you an easy-to-use goal setting system so you can stay on track without feeling pressured or stressed.
Help you manage your bills and keep your home neat and tidy.
Monitor your habits and track your personal goals.
Coming soon…
Downloadable spreads you can print as you need them or use as digital day planners.
Stickers … maybe. Probably. We love stickers here, so we figured, why not make some of our own!
Tips & advice on staying organized, from the Clever Cactus Crew, and the original clever cactus, Lisa Hoekstra.
The Clever Cactus Story
Cacti symbolize endurance – they survive in extremely hot climates, after all! – strength in the face of adversity, tenacity… succeeding even when it seems impossible. When someone gives you a cactus, it means "You can do it!" Doubly so when they give you a Clever Cactus.
Clever Cactus creator Lisa Hoekstra designed our planners to help people set and achieve their goals. Especially creatives, entrepreneurs, and anyone who works from home, like her. She's made it her mission to help the world find joy in organization, and help people continue moving forward, no matter how big or small the steps.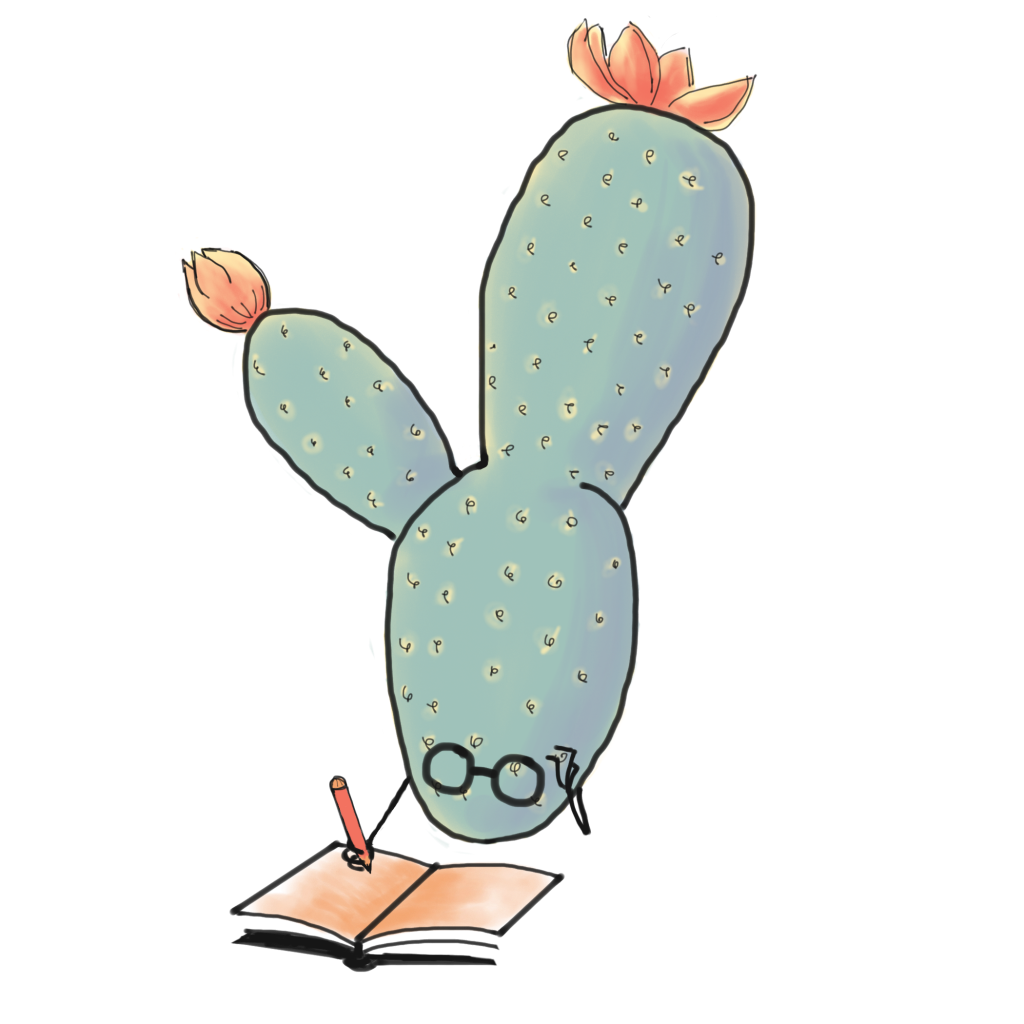 What's New?